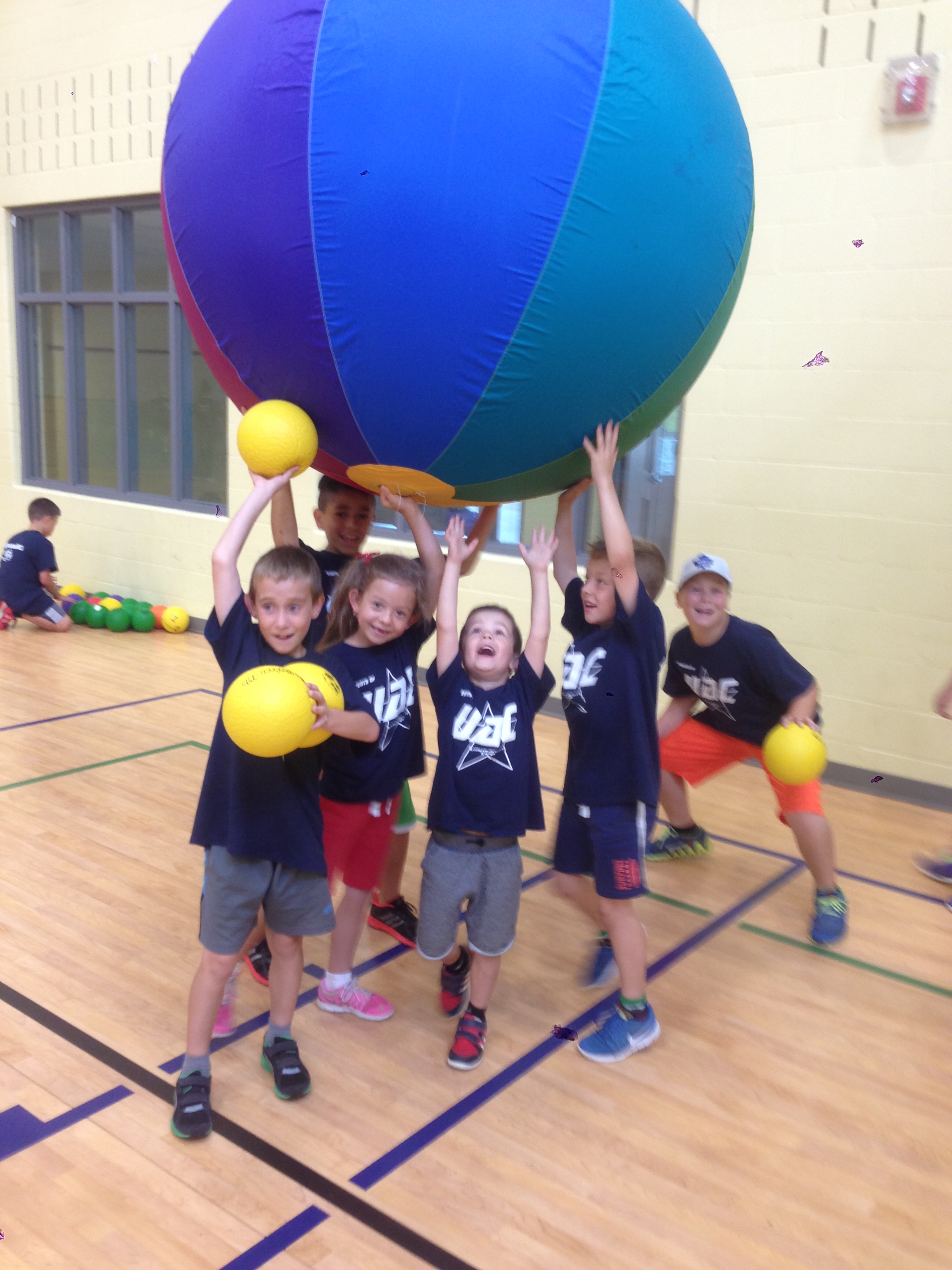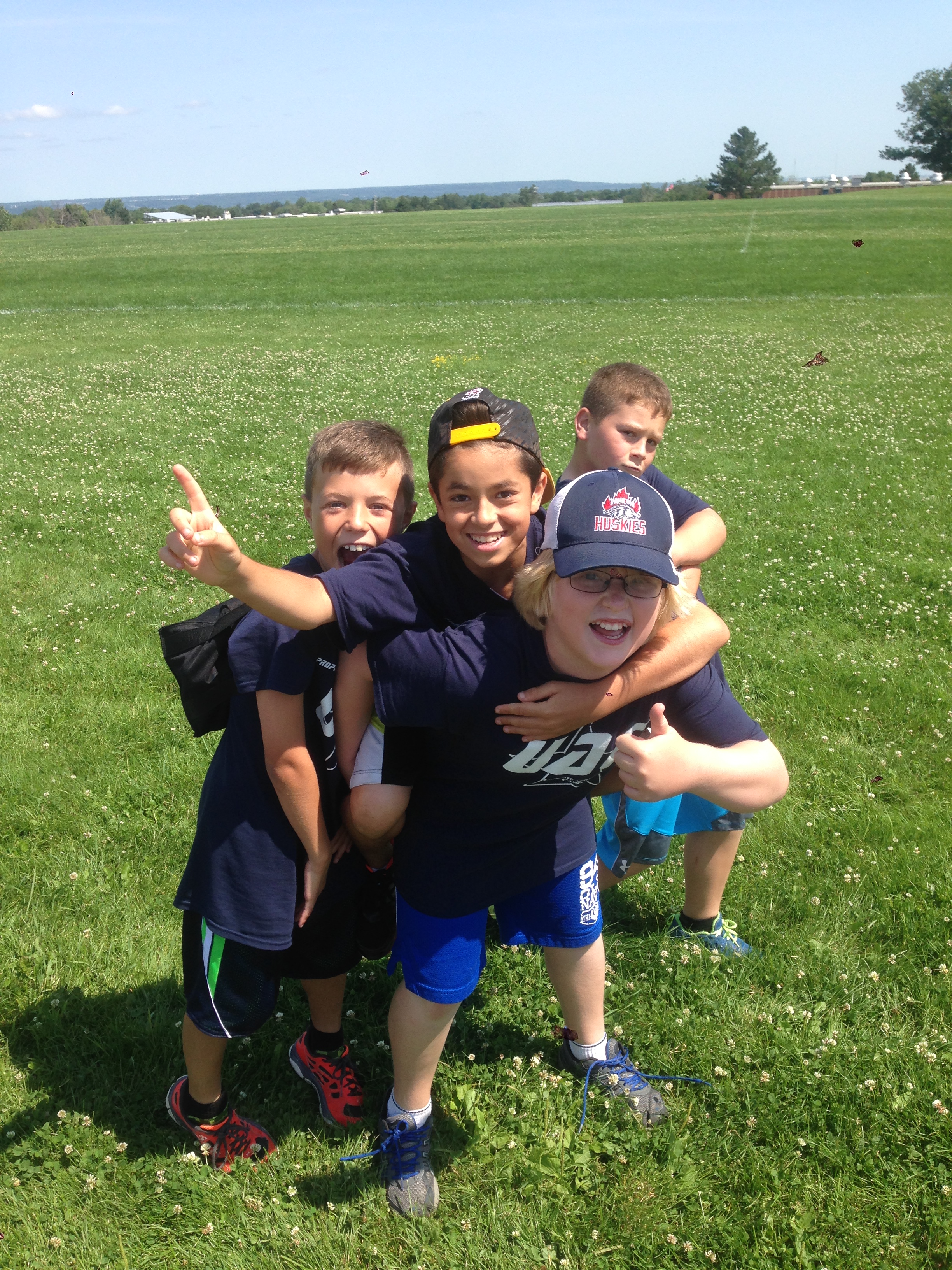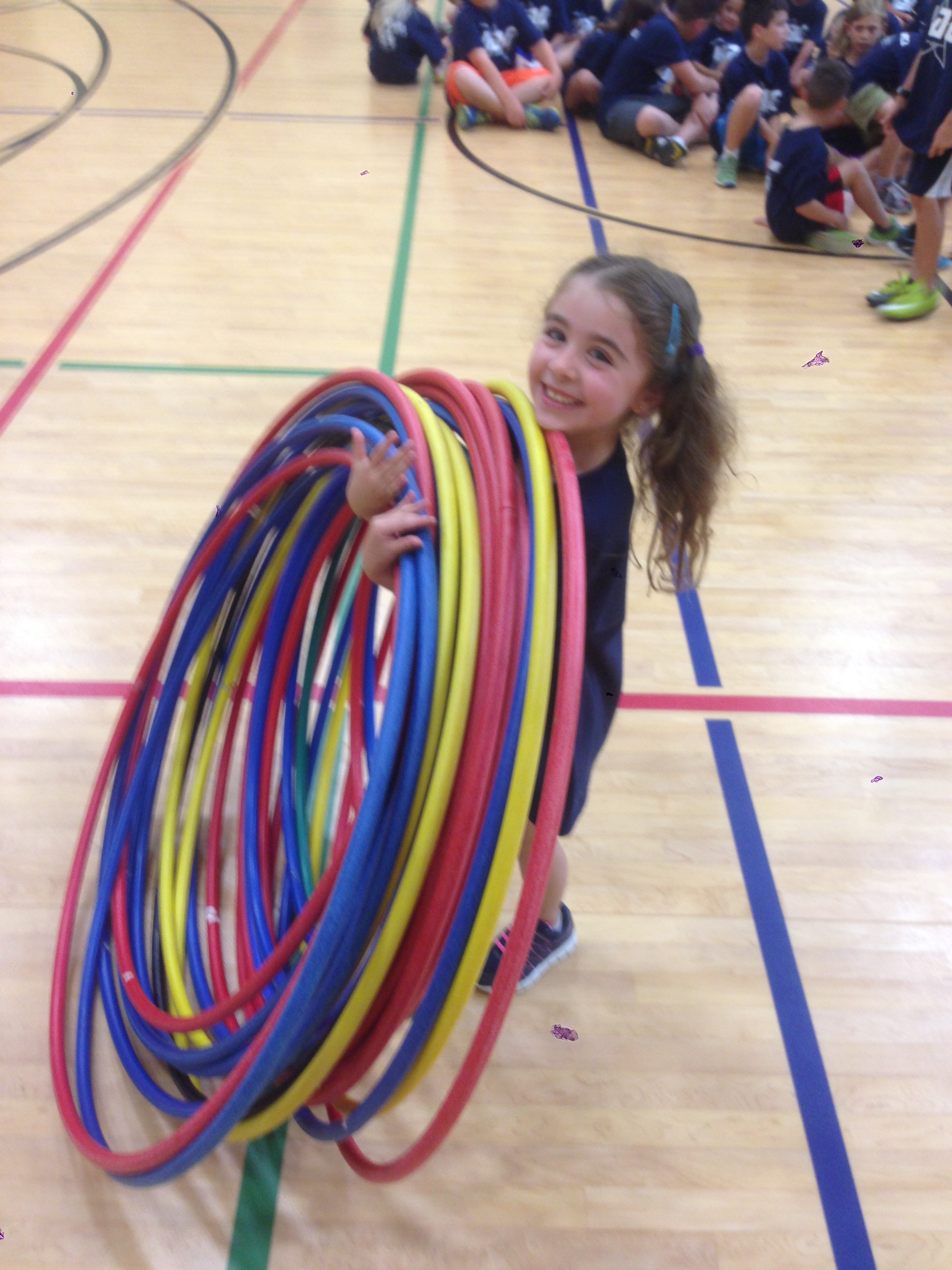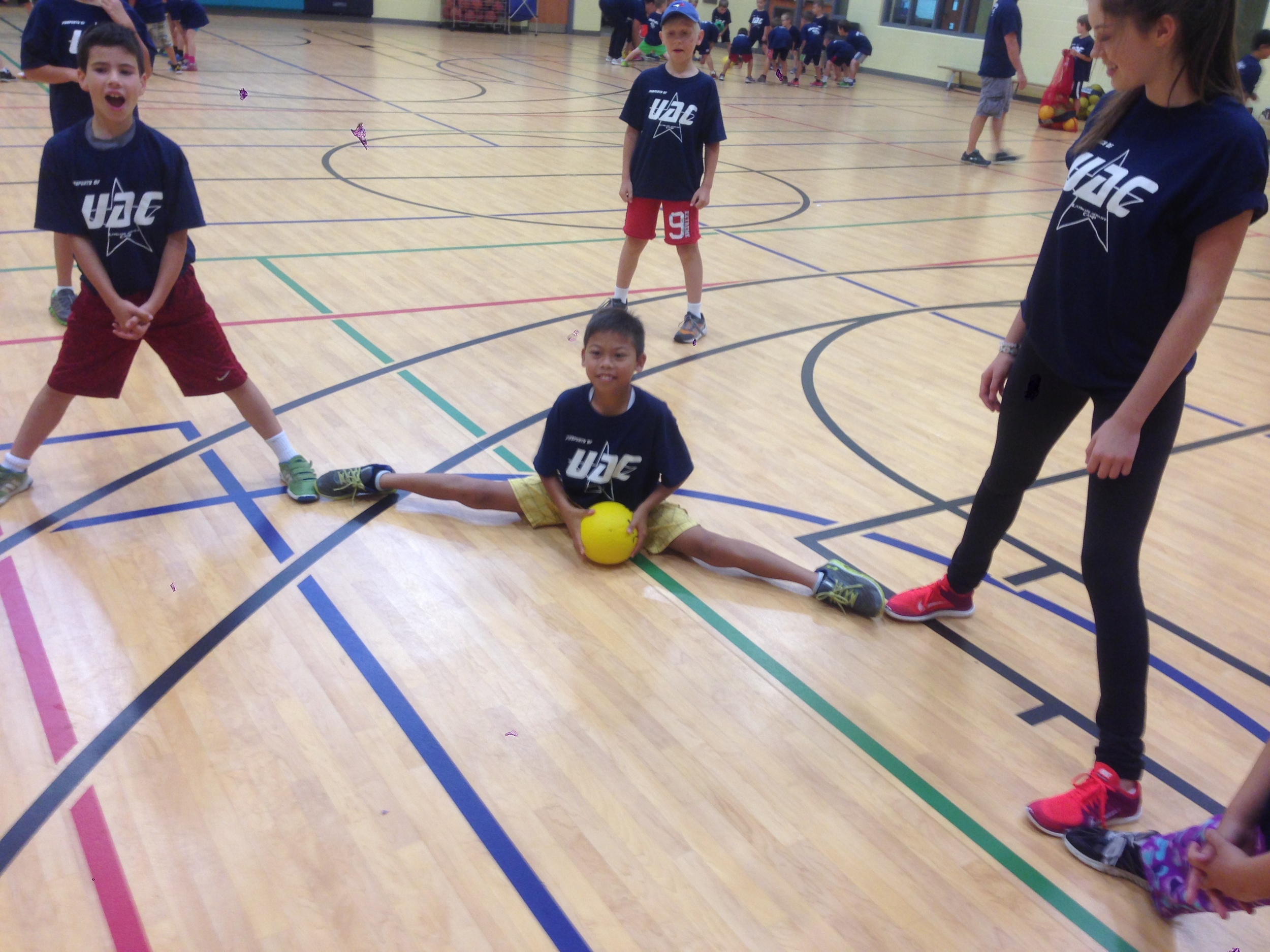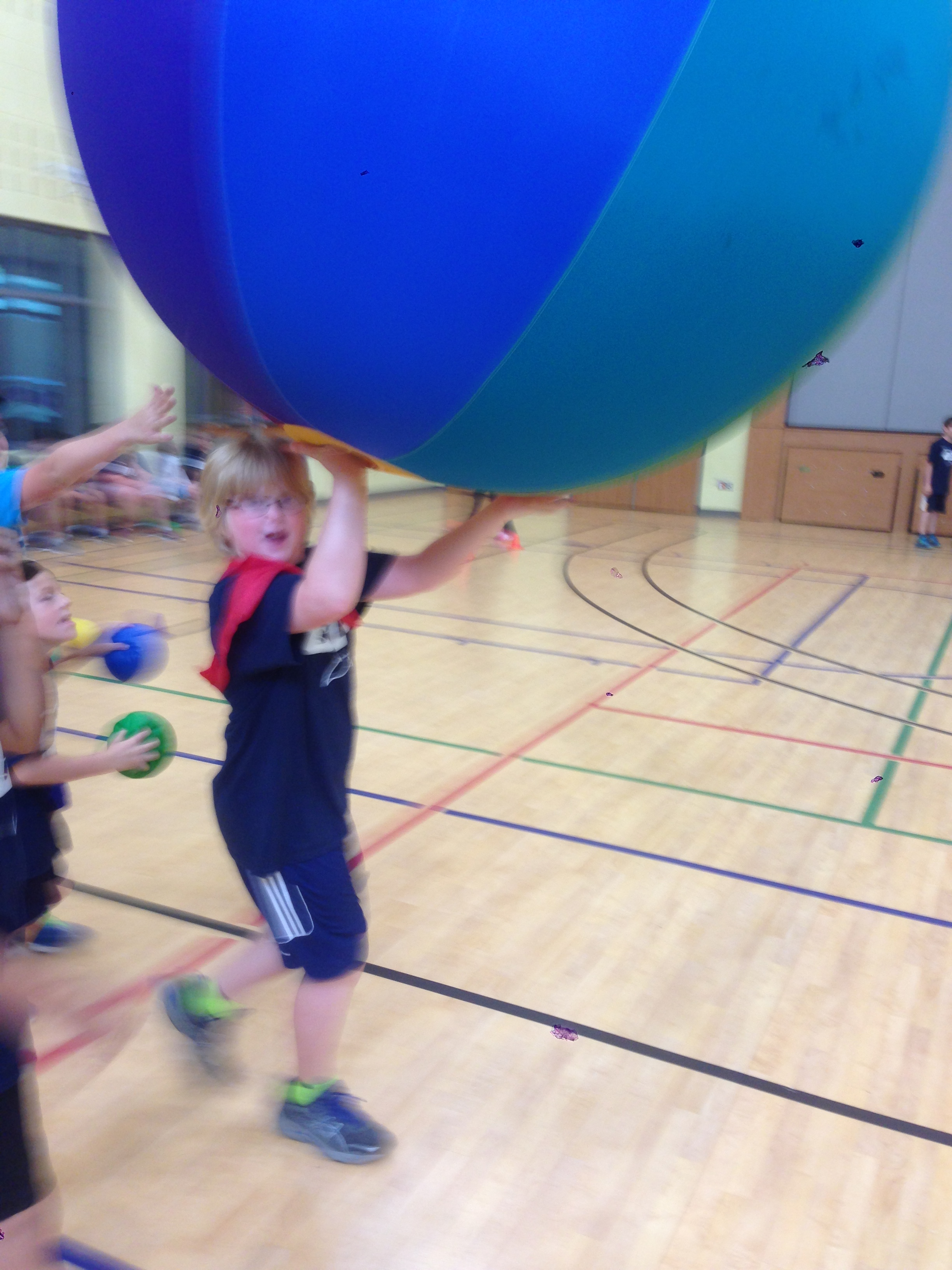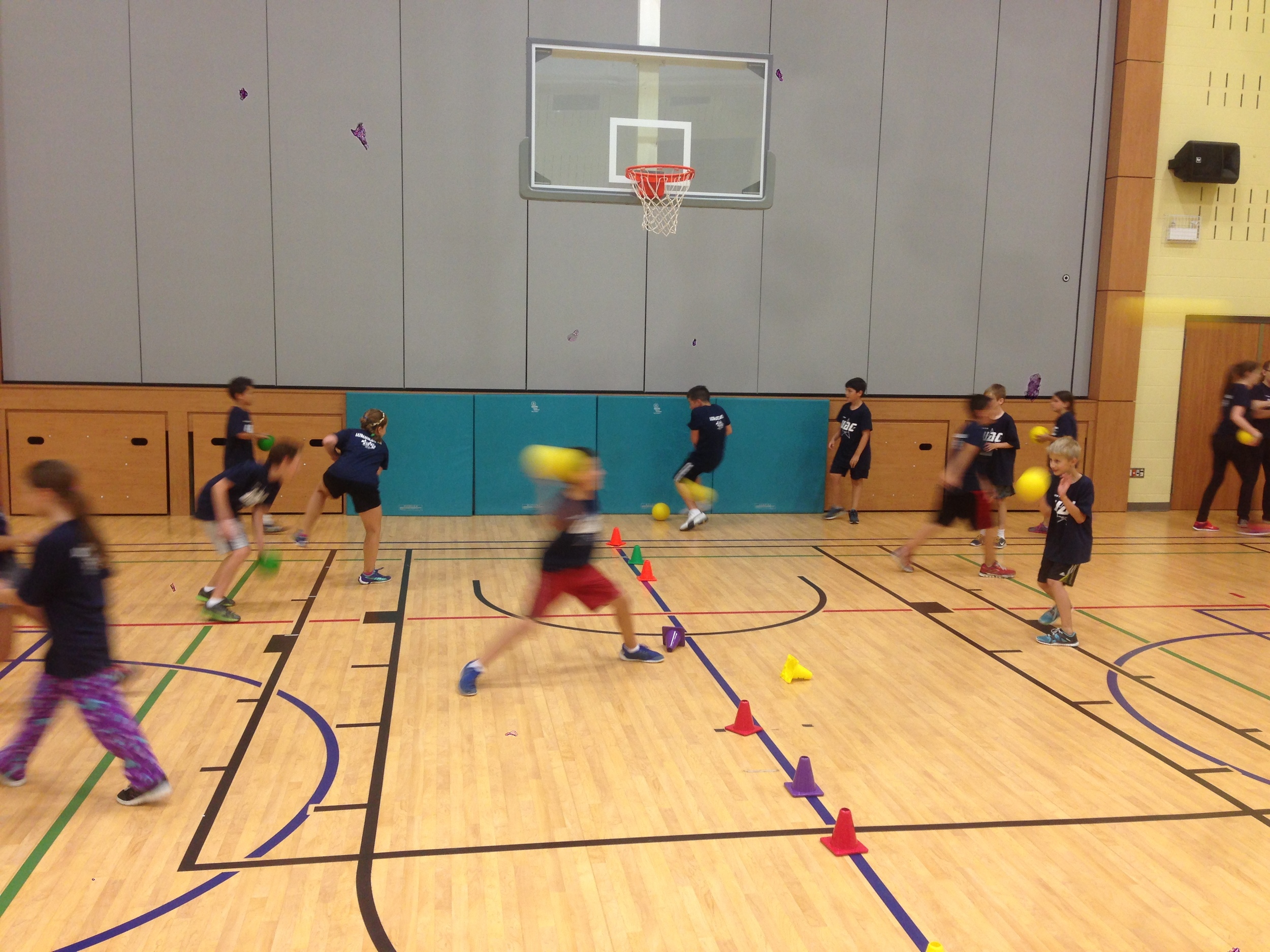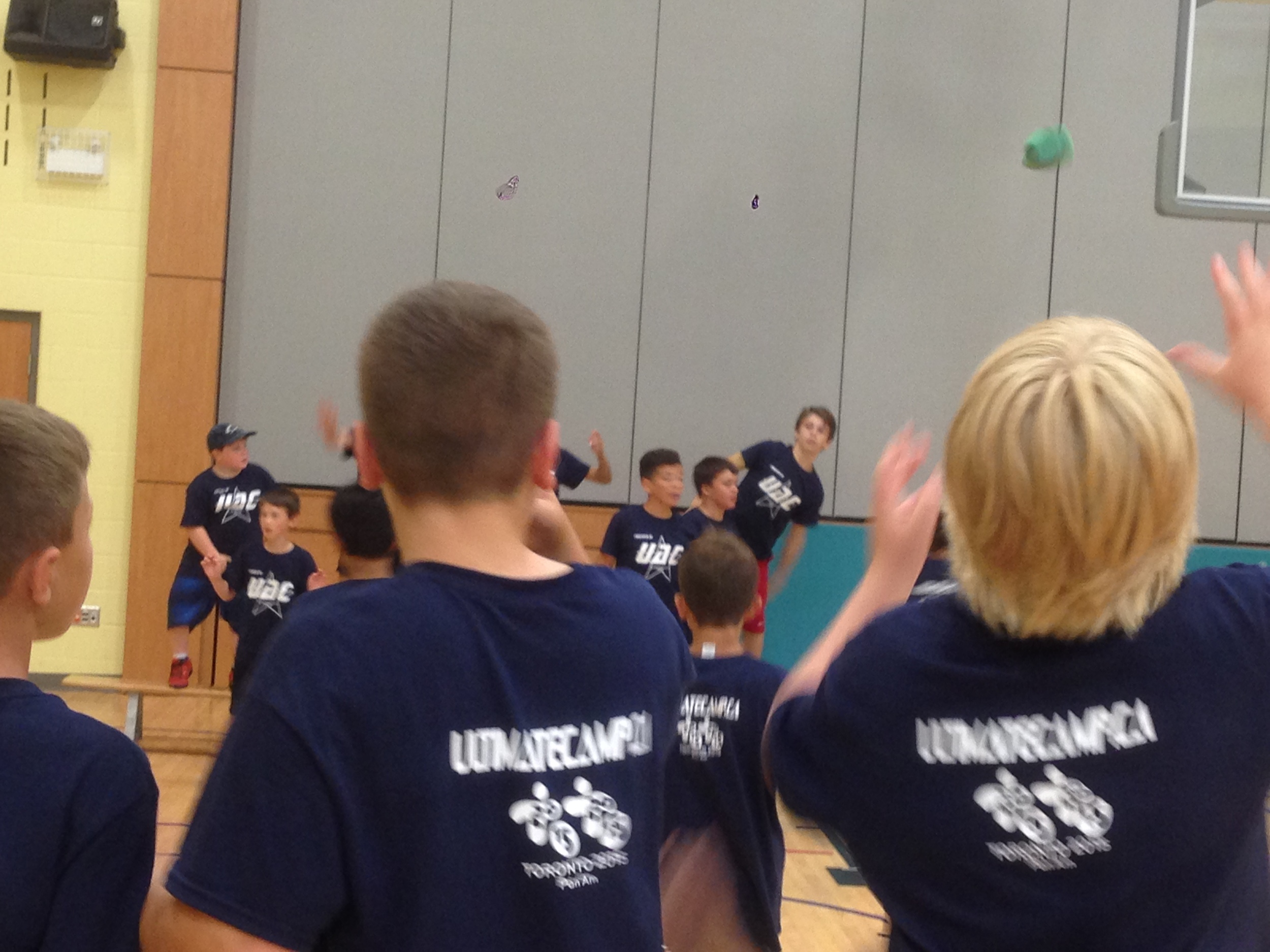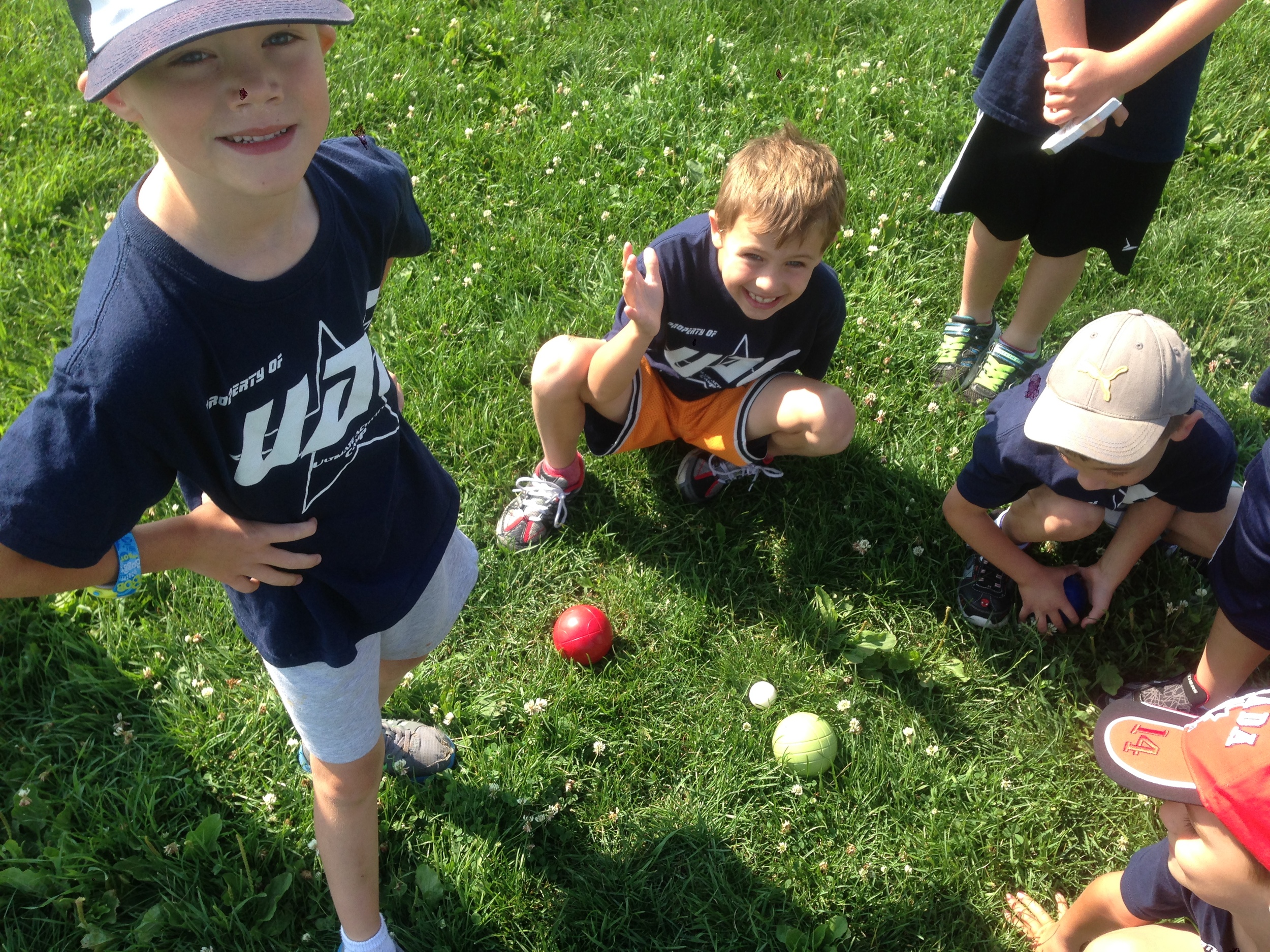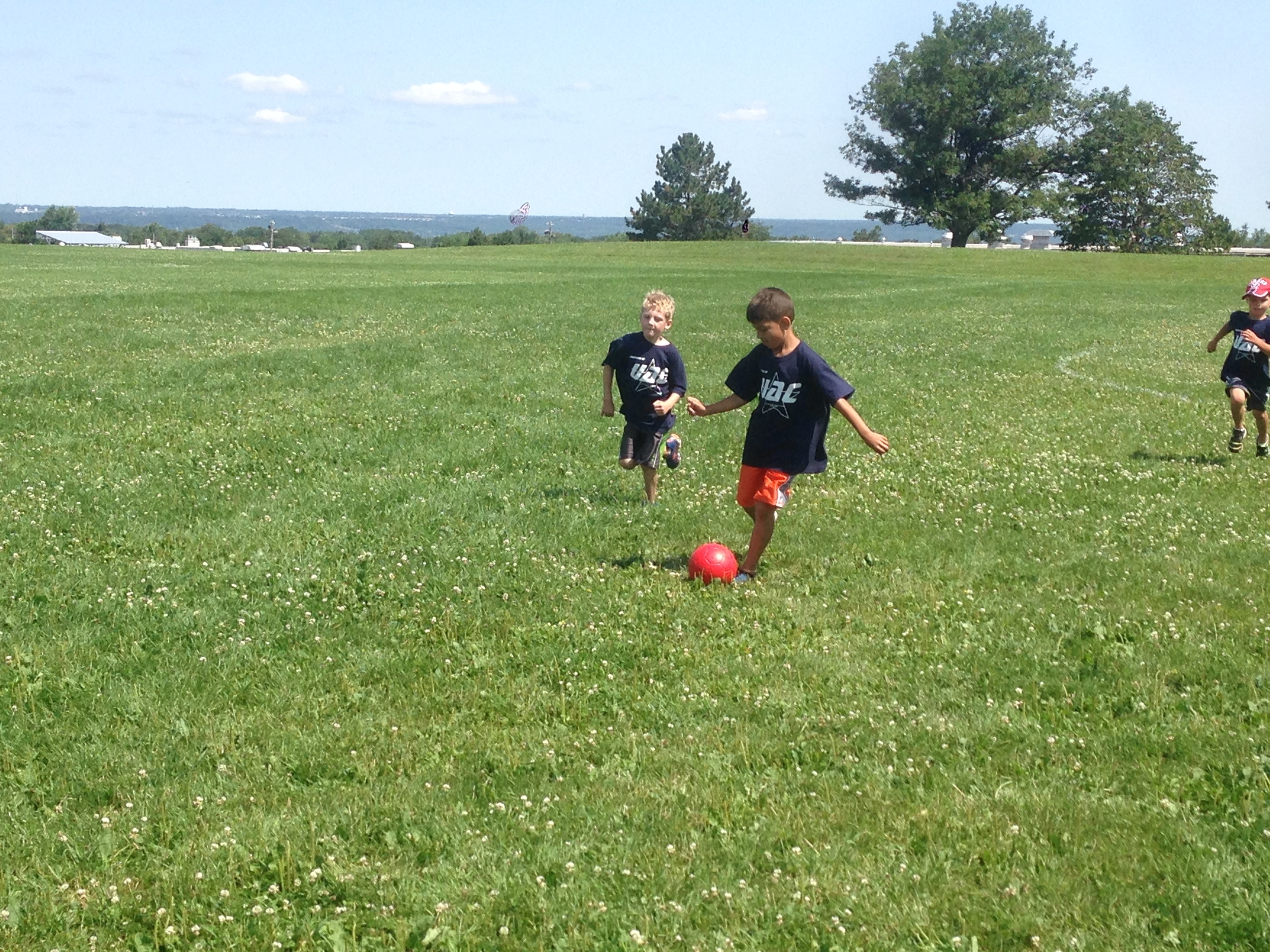 Physical Activity, Variation & Fun! We use many different activities in the gym, outdoors and in the classroom, which ensure that our campers are always kept busy, physically active and having fun. Your child will NOT be focusing their energies entirely on one activity or sport, which can make the day drag on and have your child feeling bored at camp. At our camp, we break up the day so that your child will have the opportunity to try different sports and activities and at the same time remain interested and engaged throughout the whole day. The implementation of physical activity, co-operative learning, and teamwork, along with the nurturing of self-confidence, respect and fun, make us the "Ultimate Camp" for your child.
CAMP ACTIVITIES
Campers are introduced to many sports and activities at Ultimate Camp, such as, basketball, floor hockey, soccer, parachute games, bocce ball (lawn bowling), frisbee-golf, fort building, capture the flag and more! We also find that campers love to play dodge ball, so we have used that game and put some twists on it such as our "Temple of Doom" and "Space Alien" games. It is a great way to keep campers busy, physically active and having fun throughout the day.
Fun Math!!!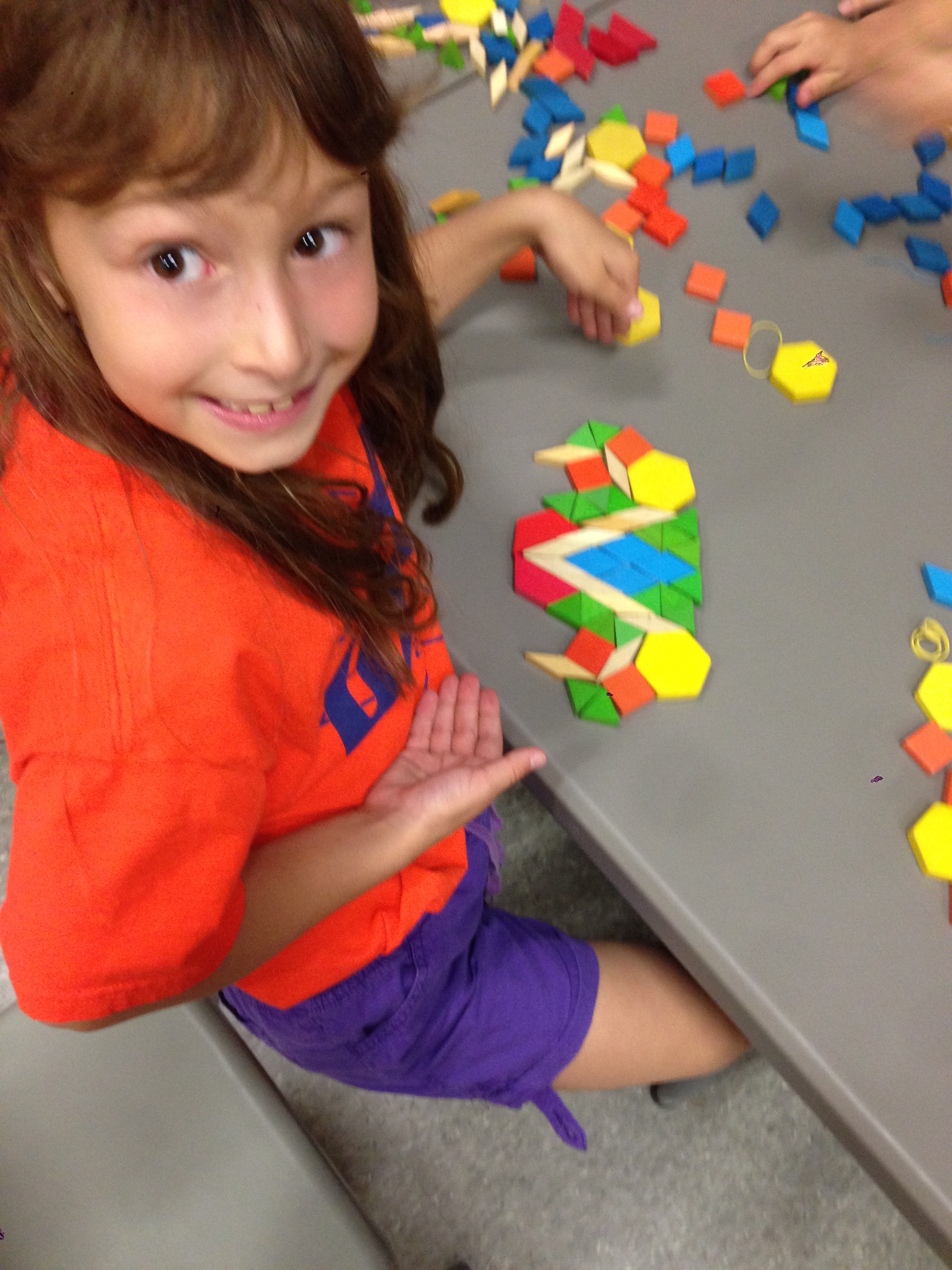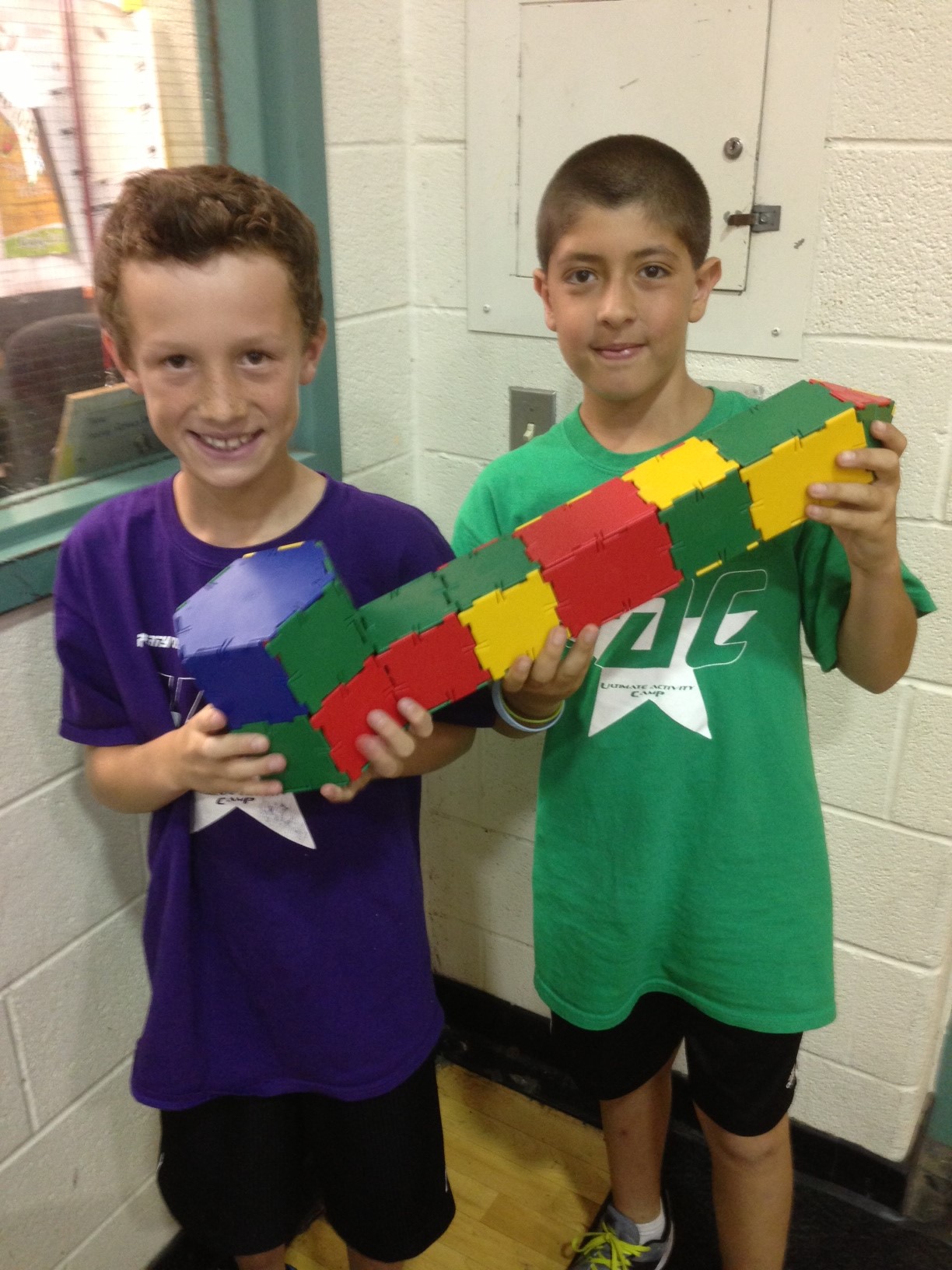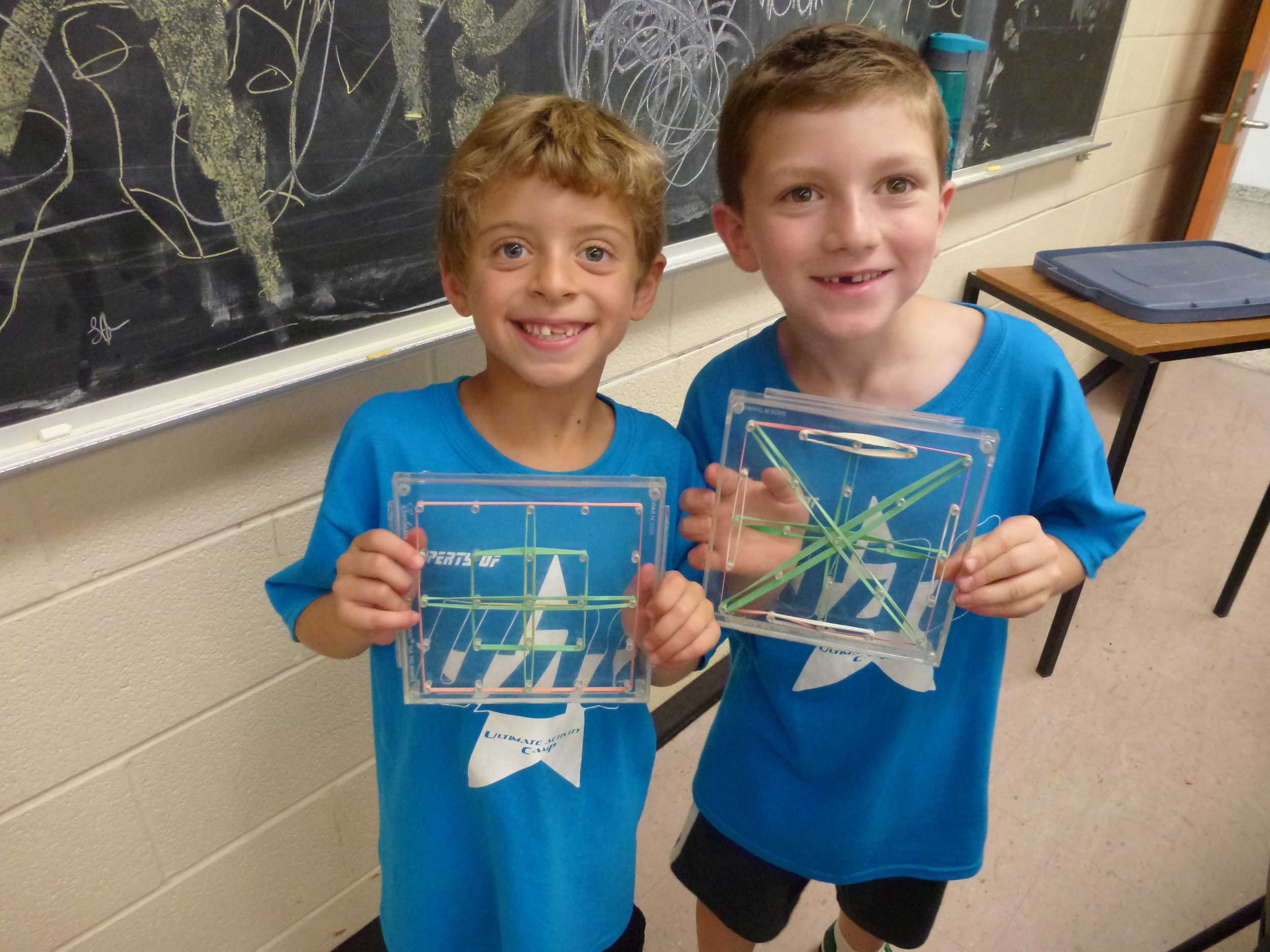 When campers are not outside or in the gym they can be found in the classroom working with different sorts of math manipulatives. Here campers are engaged in various "hands on" and fun math related activities (put the pencil and papers away!). Imagination, deductive reasoning and analytical skills are all used through our math activities as we put "fun" into the classroom.
Councilors:
Each year we have outstanding councilors and ensure at least a 1-8 Councillor Camper Ratio, which enables all campers to receive the attention and aid needed to have a great camp experience. Most of our activities are non-competitive, creating an environment where all campers can have fun, learn, and succeed. We use competitive activities not for individual achievement but rather as an opportunity to create and build on teamwork, fair play, respect, and co-operation!
Ultimate Fun:
When you add all this to the many other activities at Ultimate Camp the result is one very busy day and a very tired and happy camper. Over the many years of running our camp we have found it to be the perfect camp for "first timers", who have never gone to camp before. It is also engaging and enjoyable enough to see campers return year after year after year ! Some even return after their years of being campers and ask to become councilors!